Nazareth on Palm Sunday
Today we woke up and had an amazing breakfast of homemade pita, hummus, tahini fish, spicy carrots, falafel and tea. There were lots of other foods there too but I could only eat so much! Then we went to the parade in town. It's where all the kids get flowers for Palm

Sunday

and walk down the street with them. There's also a huge marching band with drums and bag pipes. Then we went and took an amazing hike to the top of a mountain overlooking Nazareth. The mountain was called was called Mount Tabor. Then we hiked back down and had ice cream. We got in the car and went to our friends house in Tel Aviv. I played with their little boy for a little while. For dinner we had kosher pizza and lemonade. Then we went to bed. See you

tomorrow

, it is going to be a long day!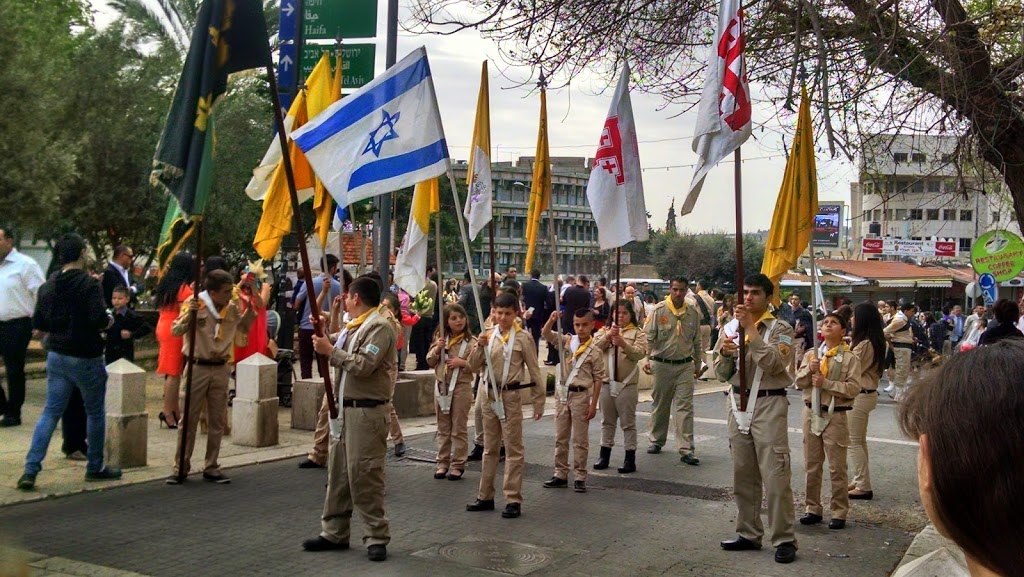 Palm Sunday Parade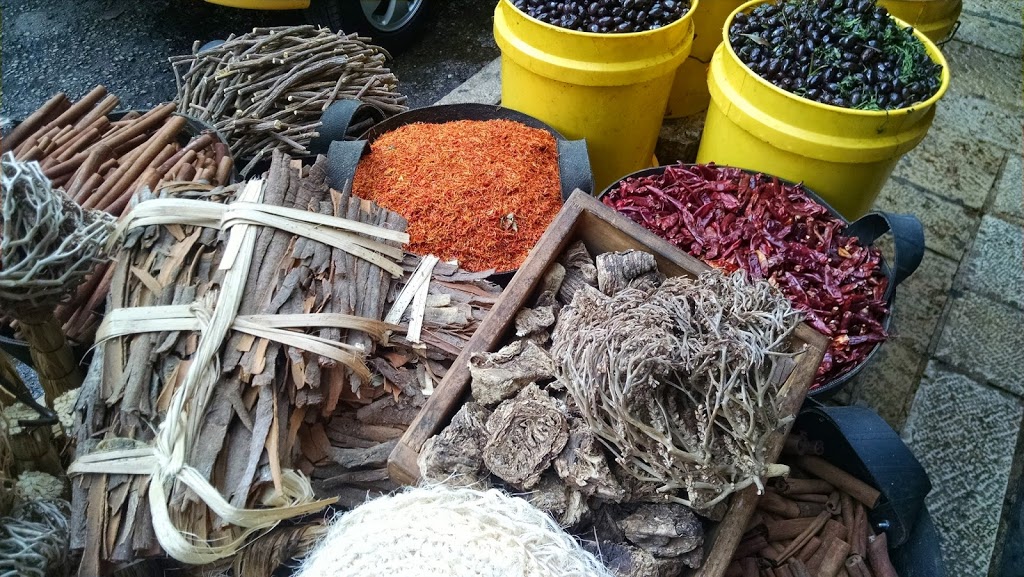 Spice Market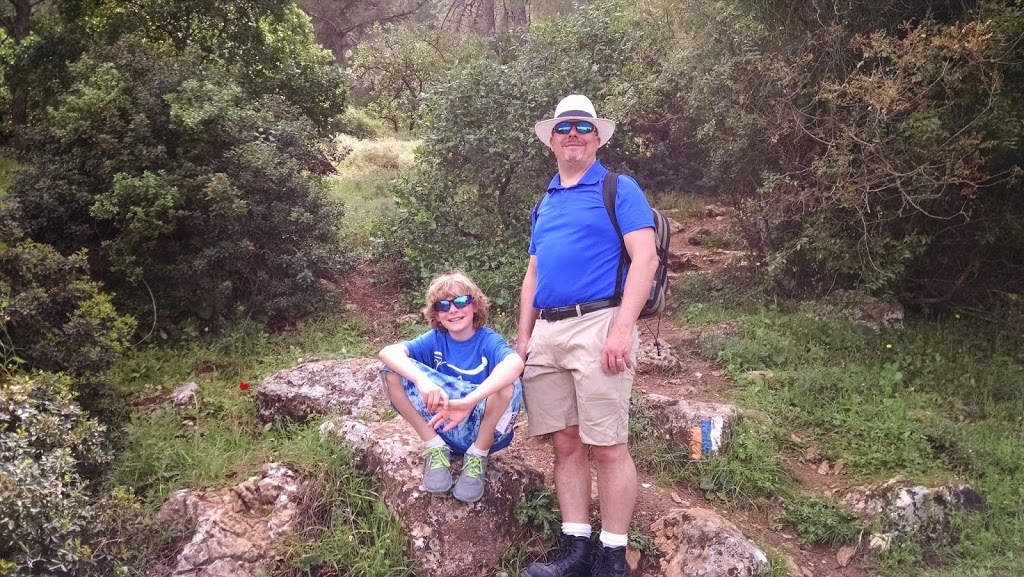 Mount Tabor Hike