Oslo, Norway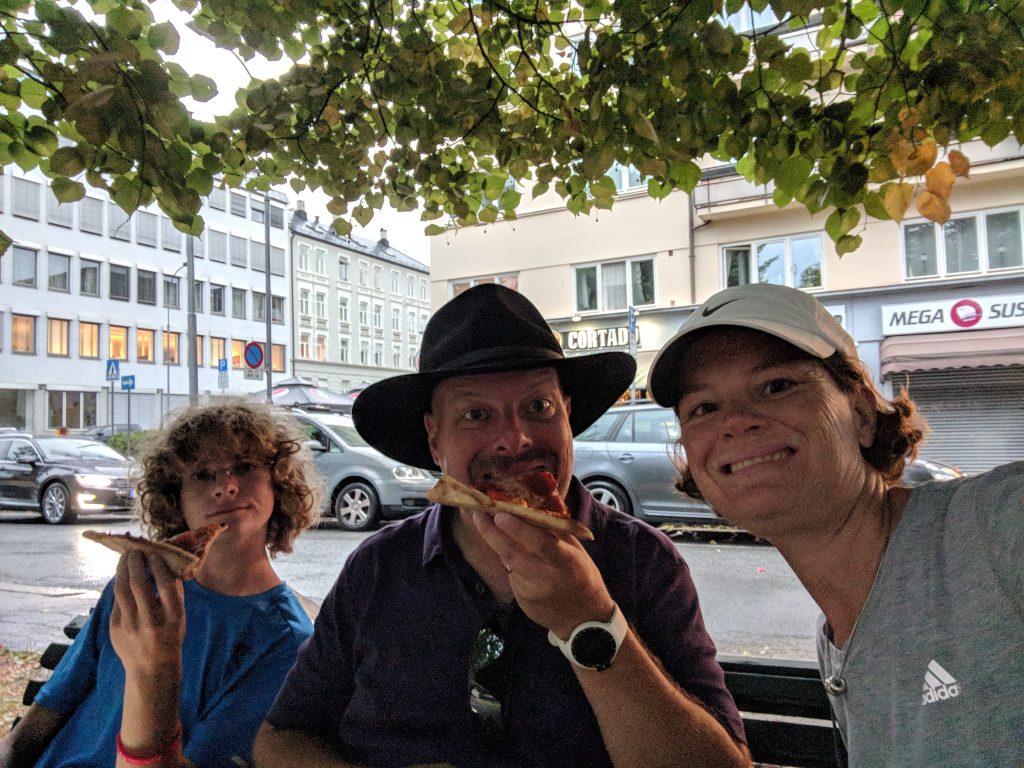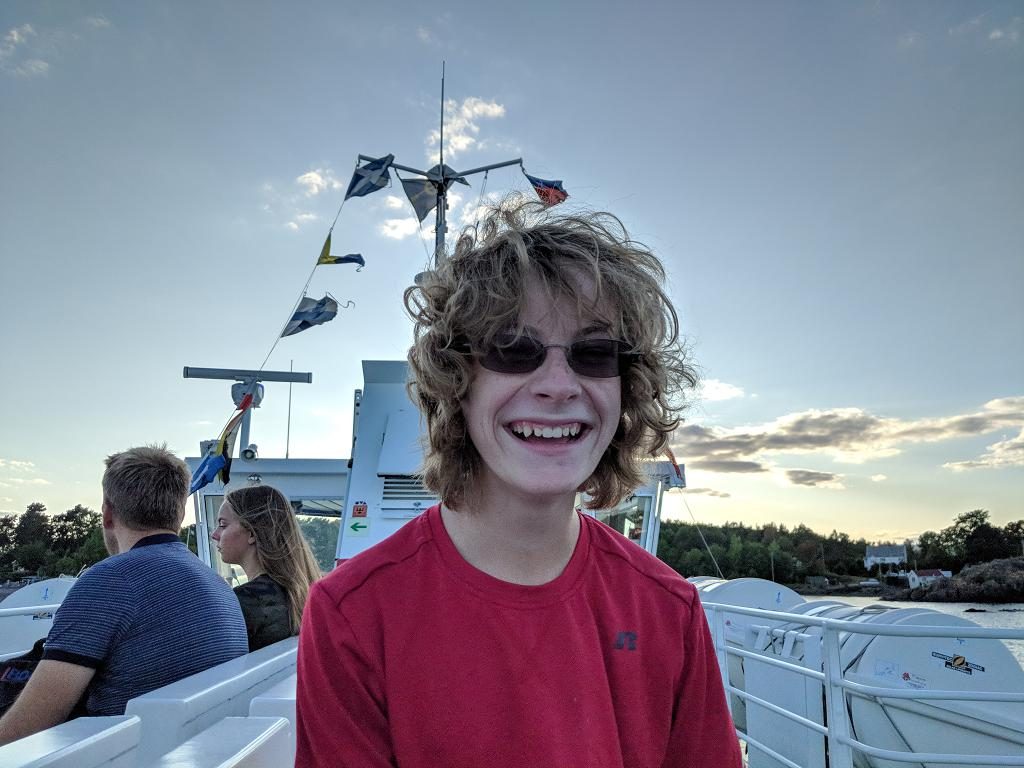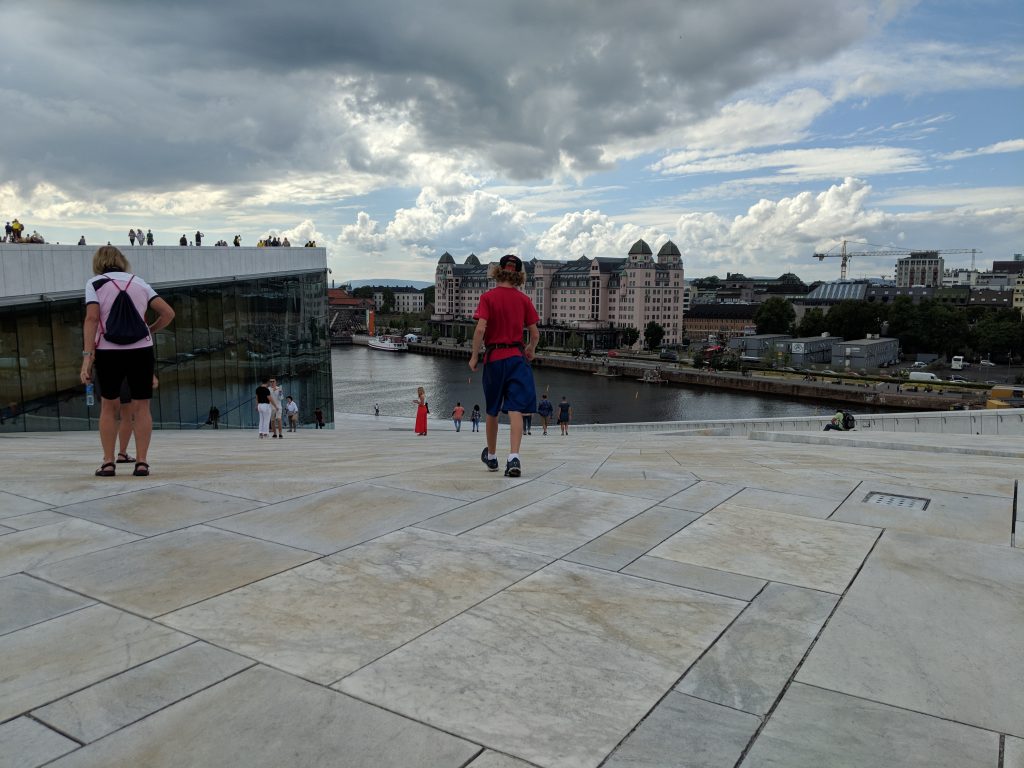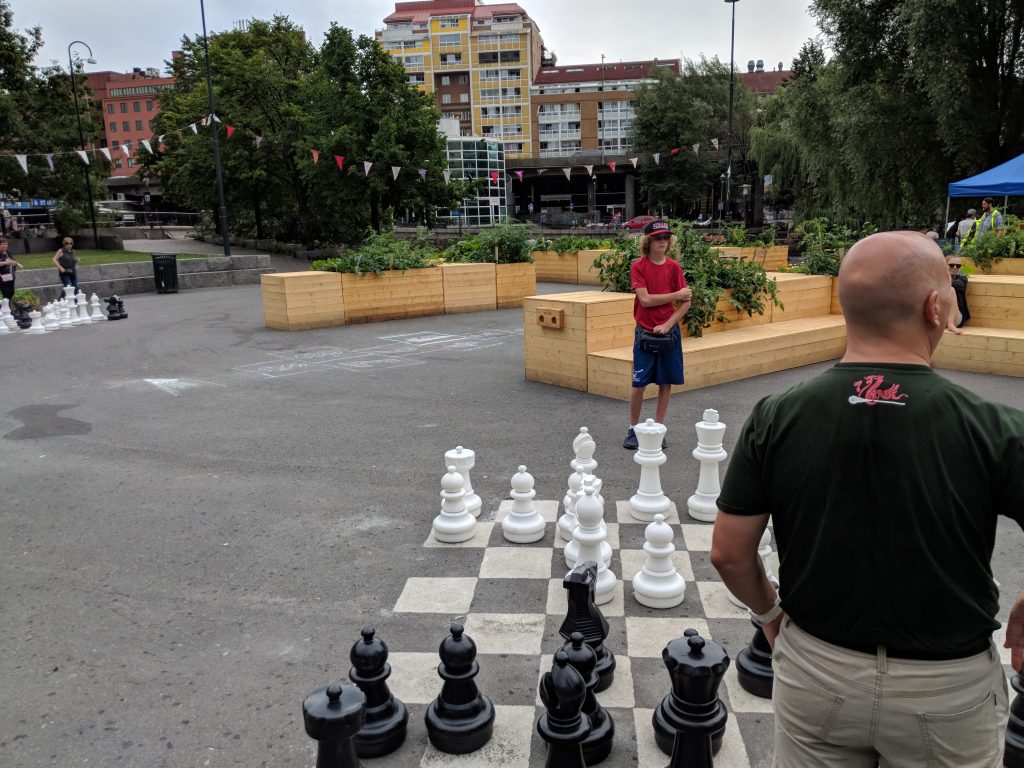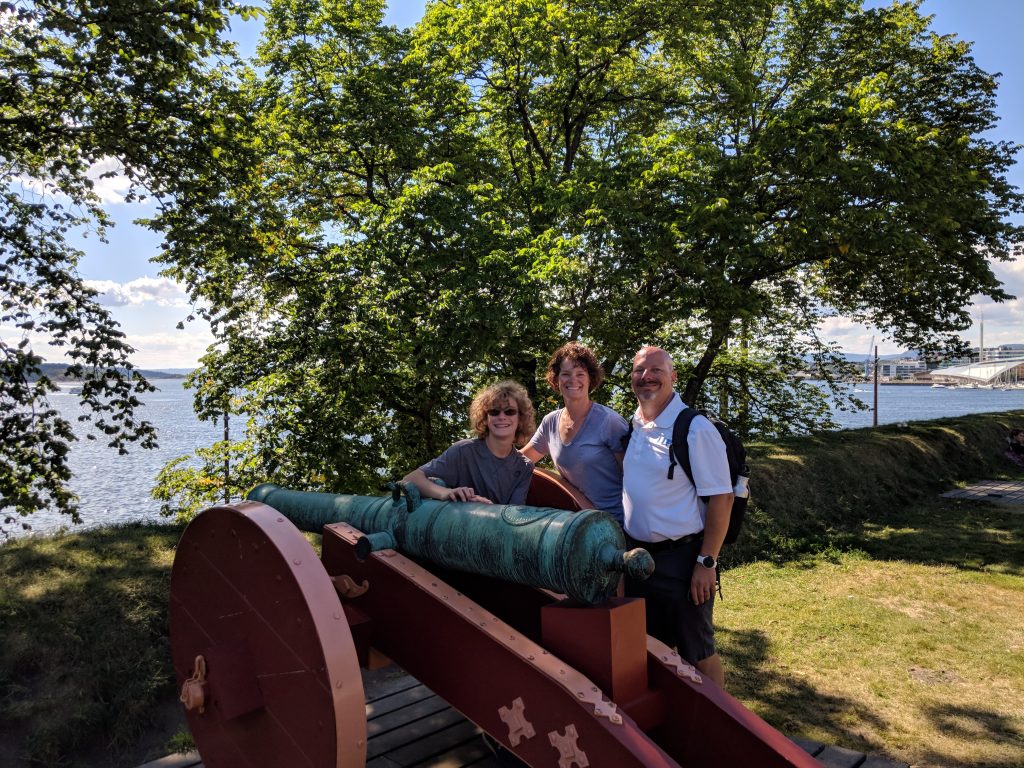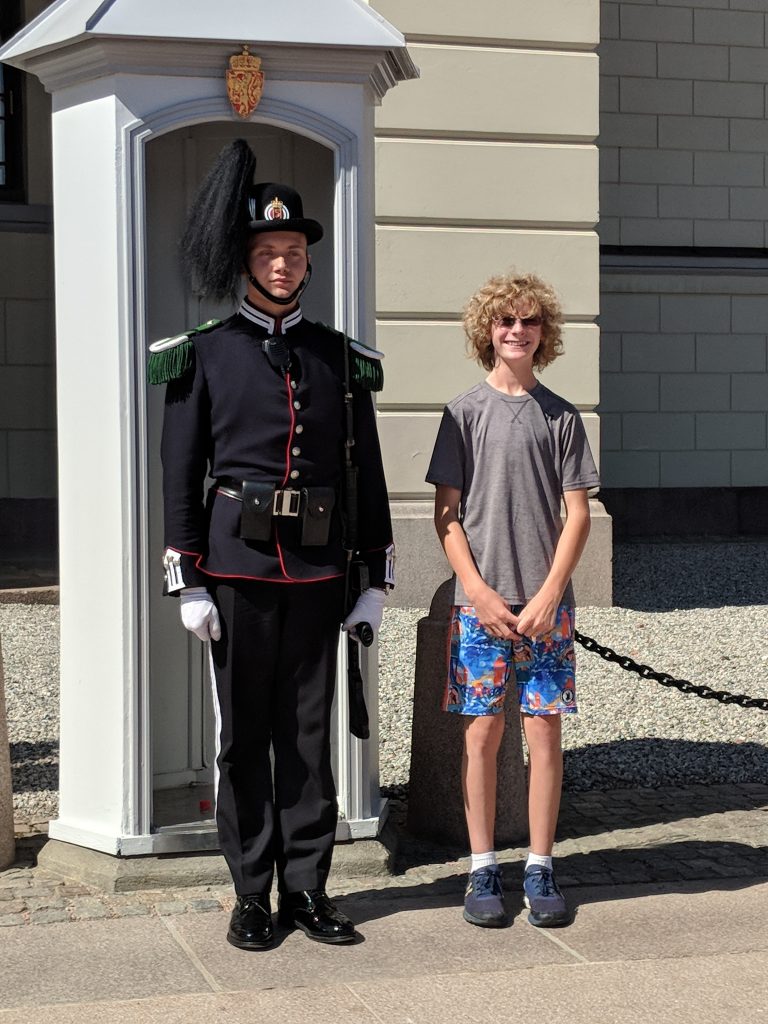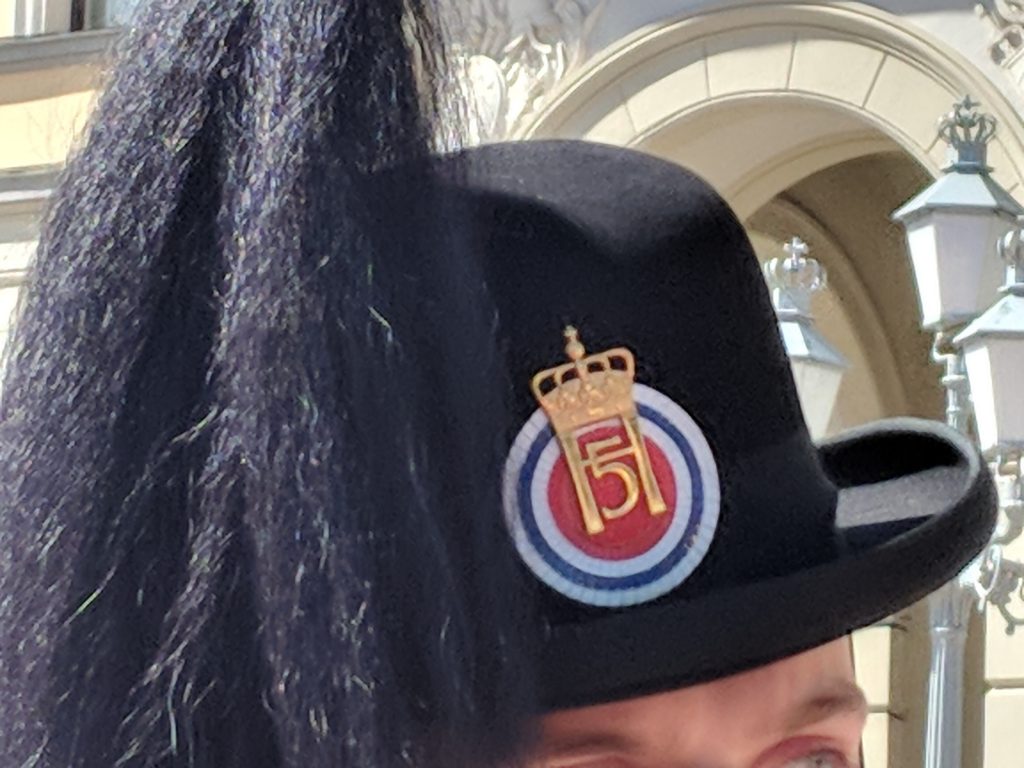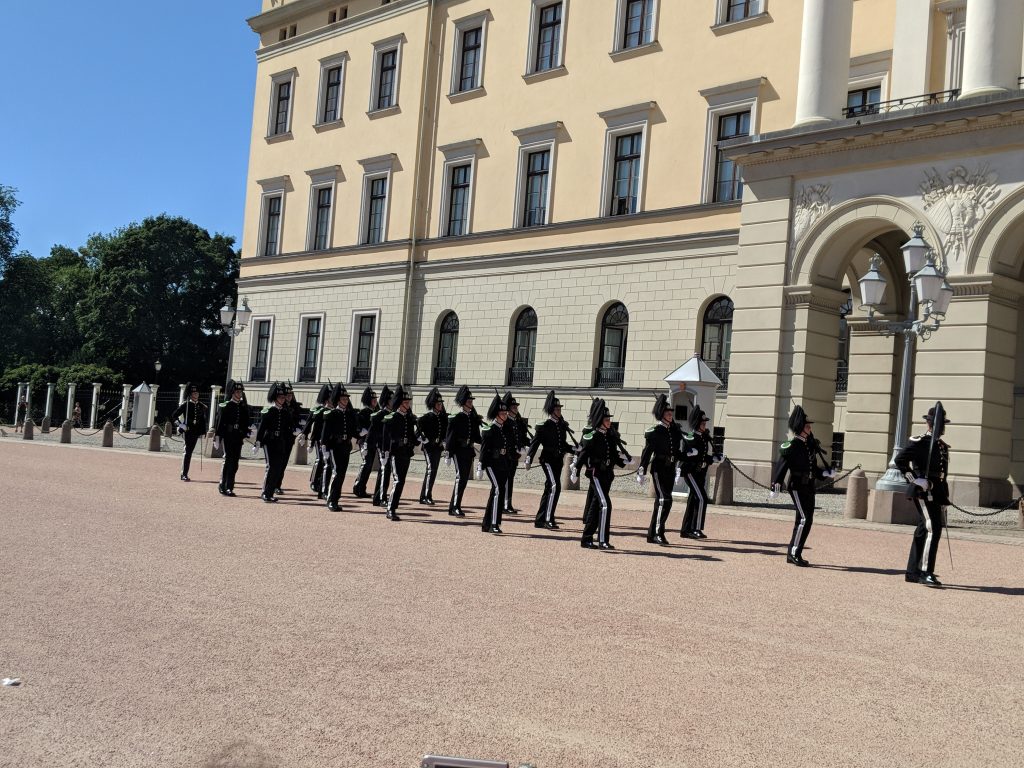 We arrived in Oslo, Norway and went immediately to our apartment. For dinner, we had pizza at a local restaurant. Swedish and Norwegians are crazy about pizza. We went back to the apartment and went to sleep for a day of exploration.
Today we wandered down to the royal palace. We watched the changing of the guards. they wear all black uniforms even in the summer. They line up to keep the crowd out of the way and if you go too close to the palace they stomp over and glare at you. They have a large black feather on their hats that looks like a muppet. We then went to look at the fort. Many of the buildings there are still being used for their original purposes. The stables are used for horses and the barracks for the guards. There is a small castle, canons, walls, and other buildings. We next went to meet our friend Asle and we went to dinner together. I had Salmon that was really good. Dad had reindeer meat. It had a red dot of jelly and dad started singing "Rudolph the red nosed dinner" It was really sad.
The final full day, we had a chill morning. Then we went and found an amazing park that had chess squares that were a square foot each with huge pieces making a massive board to play on. We played a few games of chess. We got some great Norwegian Chinese food to escape the rain and then after the storm played another game of chess. We went on to the roof of the Oslo Opera House which was COOL! We wandered Oslo for a while longer before riding on the ferry to the outlying islands during sunset. We watched a HUGE cruise ship going out to sea and saw lots of small fishing boats. We listened to a man playing cello on the dock before going back to the apartment to sleep.
Lots of pictures this time. So much to see!