Gothenburg
After sending our Family on their way we took a bus trip to Gothenburg, Sweden. We arrived in the early evening and went to our apartment that was oddly near to our place we stayed last time we were in Gothenburg. See Here. We were only in Gothenburg for 2 nights so our only day there was very busy. We got up bright and early and headed to the huge park we had spent a full day in last summer. We went straight to the huge playground and once we arrived we found that it was really hot. An hour of playing and ice cream later we decided it was time to go home and cool off for a few hours.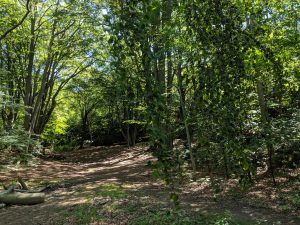 In the evening we decided to go out to dinner with a friend of dads from work and a friend of mine. They both work for Volvo and the common joke in Gothenburg is that most of the town works for Volvo and those who don't… well their employer is employed by Volvo. We went to a beer garden first and I had an apple juice. We talked a lot about Gothenburg and about how much of the population works directly or indirectly for Volvo. It is crazy to think that most of the large city supports one company. We then moved over to a restaurant and the food was amazing. (Being a few weeks ago I forget what it was but it was good) After dinner we took a quick walk and went home as the next morning we had a busy morning.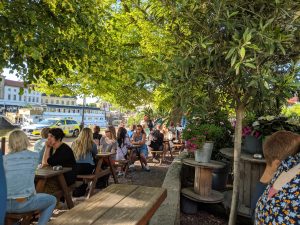 In the morning we got up early and took a taxi to the airport. We got on our plane and left the gate a little late. We landed a few hours later but you will have to read my next blog to know where and for what!