Denmark Norway and Family
Grandma Papa and Aiden were supposed to arrive around 8pm but their connection in Paris caused them to arrive at 11pm. The next morning Aiden and Papa slept until past noon (Papa was not feeling good.) so Grandma and I went on a long walk to the store to get some supplies for the next few days. That day we stayed at home most of the day except for a walk and ice cream downtown for a little while.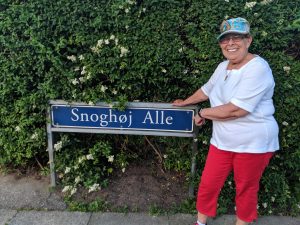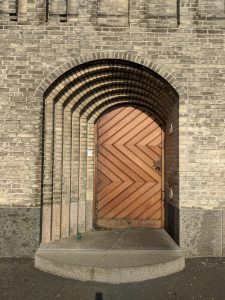 The next day Grandma and Dad went to meet some people who had been helping Grandma learn about our family Geneology. Papa, Aiden and I decided to go to the Viking museum. While there was not much to see other than a few old shipwrecks and a video of some very sick looking people in a new Viking ship in Ireland, we did get to play some Viking games in the front lawn. We played a game where you had to throw a rope to "moor" a boat. We got to throw a hammer at some small wooden statues like Thor (though every time I threw it the head of the hammer  popped off and we had to put it back on). We also played a game where you threw sticks at small blocks of wood trying not to hit the center biggest one. That game was by far the best and was so fun. Dad and Grandma came and picked us up a bit later and we went home. They all went on a short walk but I was tired and decided to stay home.
The next day before leaving for Bergan, Aiden, Papa and Grandma wanted to go to Tivoli Gardens but I didn't so Mom, Dad and I went to go see an old clock along with just exploring Copenhagen. We saw so much including an amazing bridge, an underwater statue, and some cool church towers.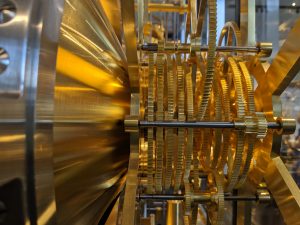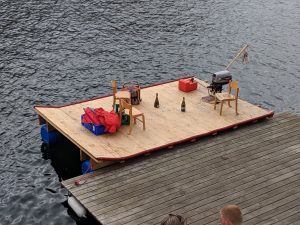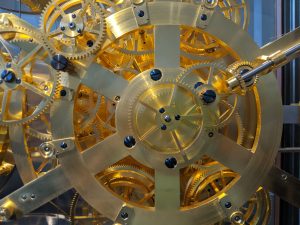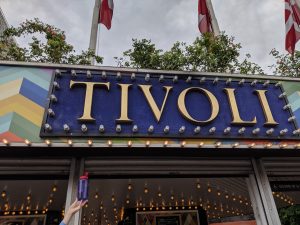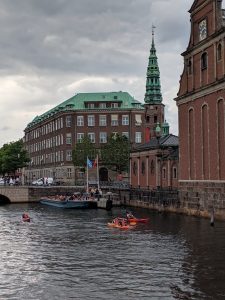 `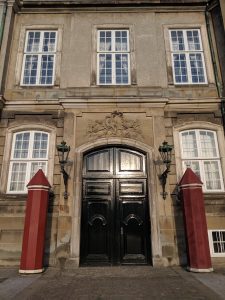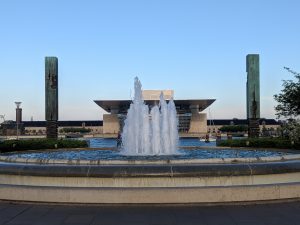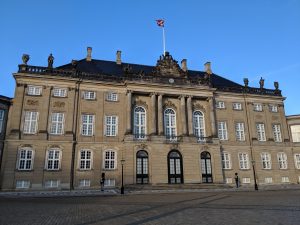 One of the best days of this segment of the trip was our visit to Flam I have wanted to go to Flam for a few years after reading about it in a book. The best way to get there was to take the scenic Ferry ride up the Sognefjord Fjord. It was the most amazing fjord I have ever been to. We arrived at one of the stops, a small village on the seaside, to find a power cable that went between 2 mountains over the fjord. There was a helicopter with a small cage hung from it with two guys in it who were doing maintenance on the powerline. We decided this didn't sound like a fun job. The powerline is one of the longest in the world. We had almost arrived in Flam at the end of our 6-hour boat ride when we saw another fairy coming towards us. Except it was moving at what looked like about 15 miles per hour. When we arrived at port we learned that it was a Slow EcoFerry It was solar-powered but this also meant it couldn't go very fast making it a much longer trip to Bergan. We had a few hours in Flam so we decided to walk 5 kilometers to the Stave church outside of town. We made it fairly quickly and got to explore a bit. It wasn't the most amazing stave church I have ever seen as it was in a small town but it was still a very good one. Once we got back to town it was time to get on the Flam Railway to start heading back to Bergan. We went through the valley and up on the mountainside. We saw waterfalls, farms, and massive cliffs. At one point we stopped and everyone got off the train. We went outside and we're on a bridge over a waterfall. Off at the top of the falls was a small stone ruin. All of a sudden music started playing and dancers came out of the ruins. It was cool because it felt like something out of a Norwegian Fairytale. It was amazing. We also saw a long zip line they have in Flam that you go through metal rings as you ride down it. The train soon stopped so we transferred to our train in the direction of Bergan. Once we arrived after having an uneventful train ride we went to bed excited for tomorrow!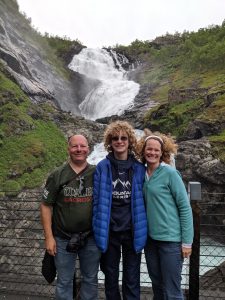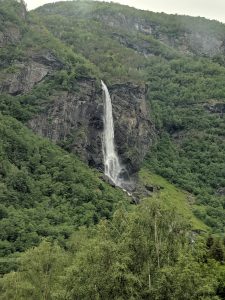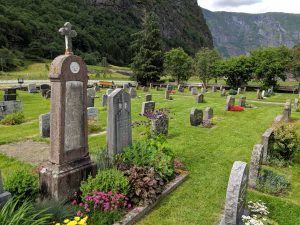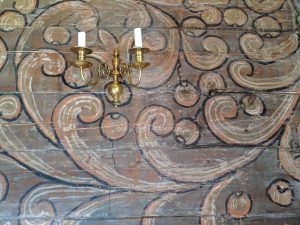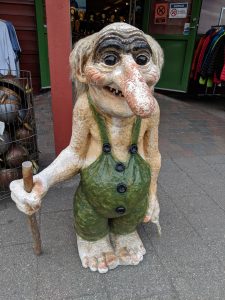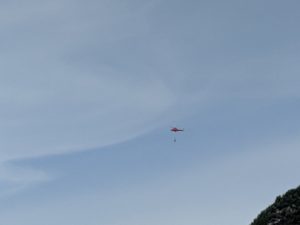 Today we decided to go kayaking. Aiden was tired so he stayed home. Once we reached the boating place (after getting lost) we found they were out of kyacks except for Green Kyacks where you had to pick up trash as you went. We decided to take out the rowboat. We got about 200 feet in the hour as our boat didn't seem to like us. The leaks didn't help.  For what we paid for the hour we got way more fun than I expected. The whole time we were howling with laughter. That evening we went and explored downtown Bergen which was very fun.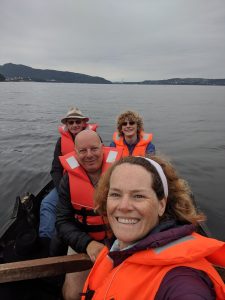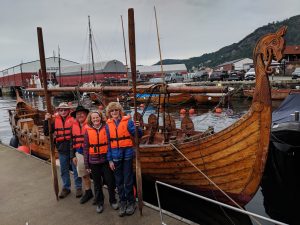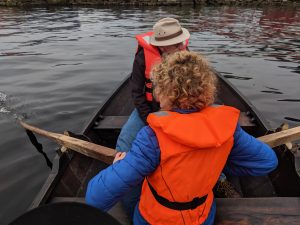 Today we rode the Bergan Cable Car up to the top of one of the nearby mountains. When we reached the top we went to the zip lining ticket office. We were able to go Ziplining right then. Dad, Papa, Aiden and I decided to go. We all did the lines once and then Aiden and I decided to go again 2 more times. The last time Aiden decided not to go again so I went 4 times in all. It was very fun. After ziplining we went and had Norwegian Hotdogs. What is different about them is they are served wrapped in a potato pancake-like thing with crispy onion on top.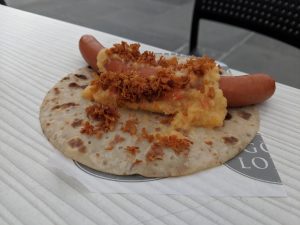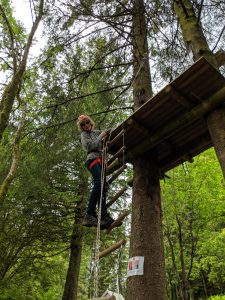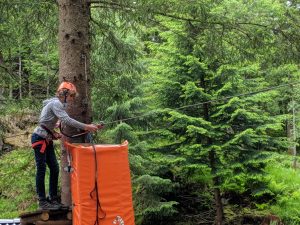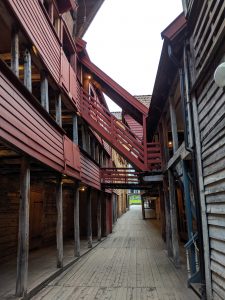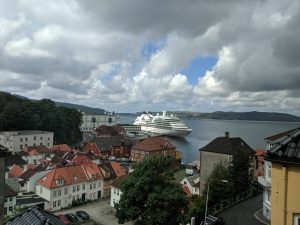 We took a long train ride to Oslo and once we arrived we met with our good friend Thea again. While Mom and her had dinner, Dad and I gave Papa, Grandma and Aiden a tour of downtown Oslo. We had a great trip with our family and I really want to go back to Denmark and Norway again soon.