Israel for the World Championship Lacrosse Tournament!
I think most of you know I have been invited to play in the junior World Championship Lacrosse Tournament in Israel. I am SO excited to play with kids from around the world and stay in the equivalent of their Olympic Village. This is really a once in a lifetime opportunity.

I have to raise $2800 to make this happen and that does NOT cover my travel costs. If anyone wants to support me on this adventure, I would appreciate it. I have been selling eggs, pet sitting and doing other tasks to raise money but there is still a ways to go. Mom and Dad will help me but I am hoping to get some support from other people too!

You miss 100% of the shots you don't take so Rhys is ready to take his shot at FIL 2018!

My fundraising page is here.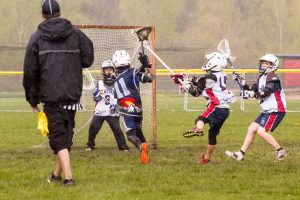 I promise to send pictures to everyone who donates.

~Rhys