Athens to Albania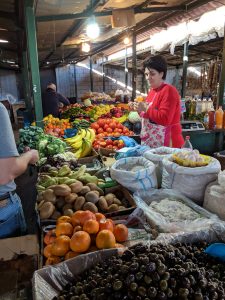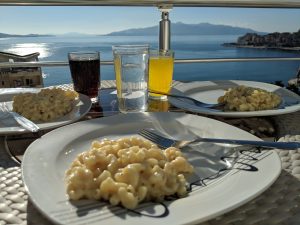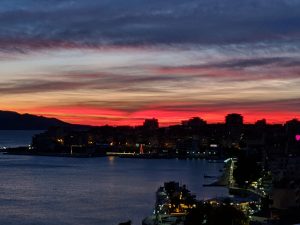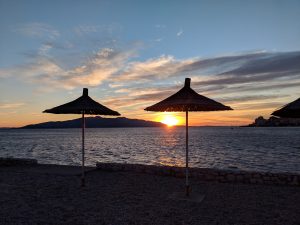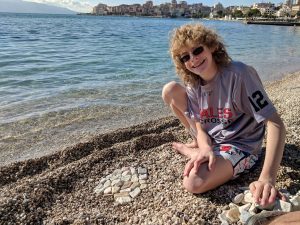 In the morning on the 21st, we got up and packed up for our flight to Corfu. We arrived around two and went on a long walk around town to see the parks, the fortress, and the harbor. We had dinner and went to bed.
We woke up early and took the boat across the passage to Albania. We didn't do much today other than seeing our apartment and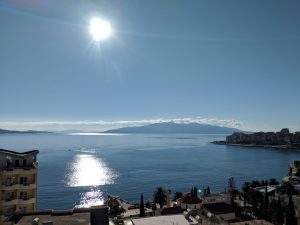 getting moved in. Our apartment has 4 bedrooms, 2 bathrooms, a large living room, and kitchen and 3 nice patios. It is very IKEA filled house. It reminds me a lot of our AirBnB in Netanya, Israel. It is about 100 feet from the beach right above a church and the waterfront promenade. Straight out you can see all the way to Corfu, Greece. We have many produce markets, bakeries, and butchers within just a minute walk. We can walk to the main town square in about 4 minutes but the area where we are is really quiet.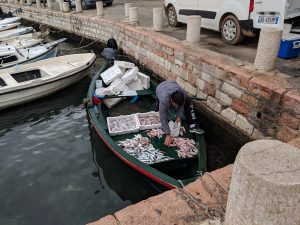 Most days are calm. We go for walks to the markets and store. I go for runs and we watch the fishermen and boats. Lots of days I go to the market or bakery to get pastries and fresh produce for us. I have also gone to get Mom coffee a couple times. Albania is very nice and peaceful. Everyone is starting to know us and us them. I really like Albania. We will stay here for a month.
We enjoyed Christmas lunch and New Years dinner at the same amazing place. The restaurant is right on the pier and serves traditional Albanian food along with Greek, Italian, and even some Americanized food. They serve fresh fish that they buy from the fishermen who pull their boats right up to the harbor by the front door. If you look into the water of the harbor, there are bones and fish parts that are from the fishermen preparing the fish for sale.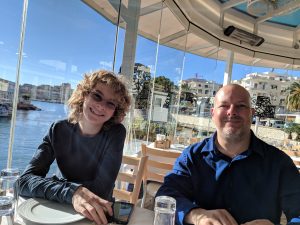 By the way, Check out this great new years fireworks video we got off our front deck! We had asked our host if there was anything going on for New Year's Eve and he told us that bars and restaurants would have bands and people would celebrate. We HOPED for a few fireworks but had no idea it would be this awesome. The "show" was all just people shooting off big fireworks from their apartment balconies! It went on for 15 minutes and was really cool. The people just above us set some off from their balcony so those were REALLY loud and close!
Happy New Year!