Guatemala
Over Spring break I went to Guatemala with school. It was by far one of my top 4 trips of all time.
We flew into Guatemala City before driving to Antigua. The next morning we got ready and drove half an hour to Pacaya Volcano. It was very fun to climb as it was so easy for us from Colorado. When we reached the top we visited the world famous lava store that sells jewelry made from lava rock dust. Next, we roasted colorful marshmallows over a lava vent.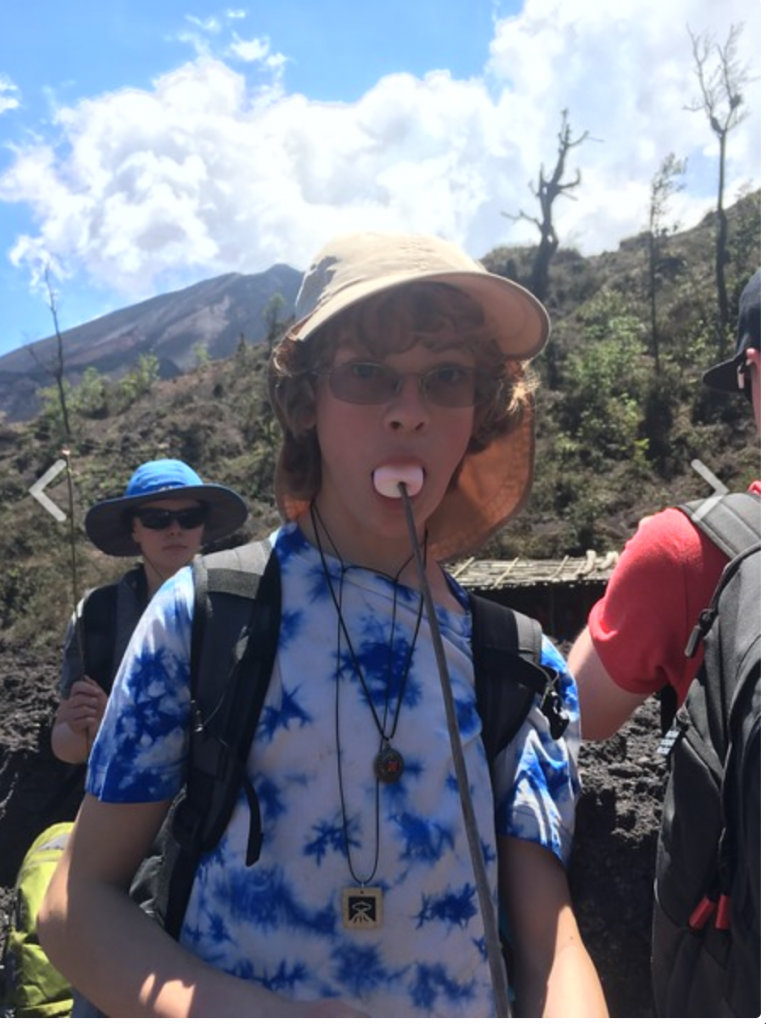 That evening we went to Kaffee Fernandos which is a local coffee and chocolate factory. We saw the whole process of how his world famous chocolate is made. The next morning (which was Palm Sunday) we went to see the Antigua Alfombras which are large patterns made of fruit, colored sawdust, and other plants. Alfombras means carpets in Spanish. They are used to celebrate the Holy Week. The parade comes by and just walks through all the hard work destroying it. It was a once in a lifetime experience to see. Afterward, we went by bus to Santa Catarina Polopo. We arrived late at night and went to bed. The next morning we woke up and drove into town to Pintando Santa Catarina Polopo who are working on painting the entire town to bring in tourism. They paint all houses and businesses for free. We spent the next three days painting houses purple. We would then put stencils on the wall and paint them to put decorations on the house. After we completed painting we went back to the apartments we were staying in and the next morning we went to the markets annd we went ziplining! I was not feeling good enough to go ziplining. That afternoon we drove back to Guatemala City and the next morning took off at 4:00 am for Flores which is in the northern part of Guatemala. While in Flores we went to Tecal which is an old Maya city that is Yavin IV in the Star Wars movies.   We climbed the tallest temple and got to see all the jungle with the tops of temples sticking out. The next day we went to an animal preserve. we saw monkeys, leopards, panthers, and ocelots along with many types of birds. Then we rode to lunch in Tuk-Tuks. Afterwards, it was off to the airport for an early morning flight. To read more about my trip or see lots of photos click here.