Adventures In The Last Frontier
Last week, I had the opportunity to go to Alaska with my Grandfather. It was an amazing life-changing experience.
We were on the National Geographic Sea Bird for the trip. The ship was just the perfect size. Many cruise ships these days have grown to such large proportions that wildlife is scared away when they come near and they are not able to fit into many of the small areas. Our ship can only hold 62 people aboard and our voyage only had 58. We were able to get up close to a black bear and watch what it was doing on shore. Many other cruise ships house over 2000 people and would not be able to get as personal with the wildlife around them. Large ships also scare off whales and other marine life.
One of my favorite experiences was watching an eight-foot long sea lion dive down and come back up with a long nose skate (stingray). I loved watching the skate get eaten. It was so amazing to see the sea lion chomp it down like an apple. I also greatly enjoyed watching the harbor seals and porpoise play in the icy water.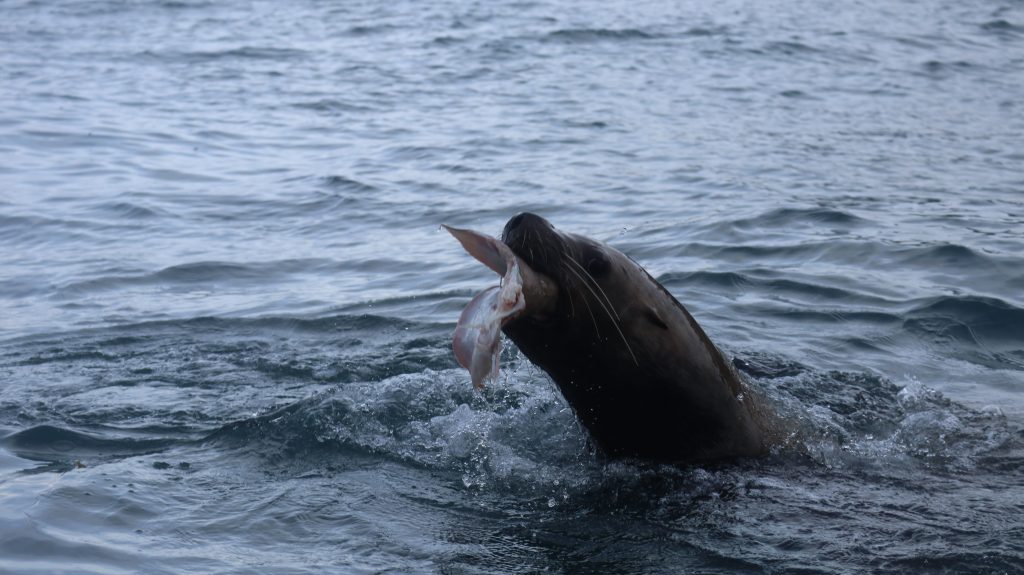 Another experience near the very top of the list of the coolest thing I saw was the Haines Hammer Museum. They have a large collection from hammers used to crush ore as well as recreational hammers. They even have a hammer that has been turned into a banjo! The museum was hilarious and amazing. Their current collection contains over 2000 hammers from all around the globe.  Their collection continues to grow and is a great stop if you are looking for a good time in Haines.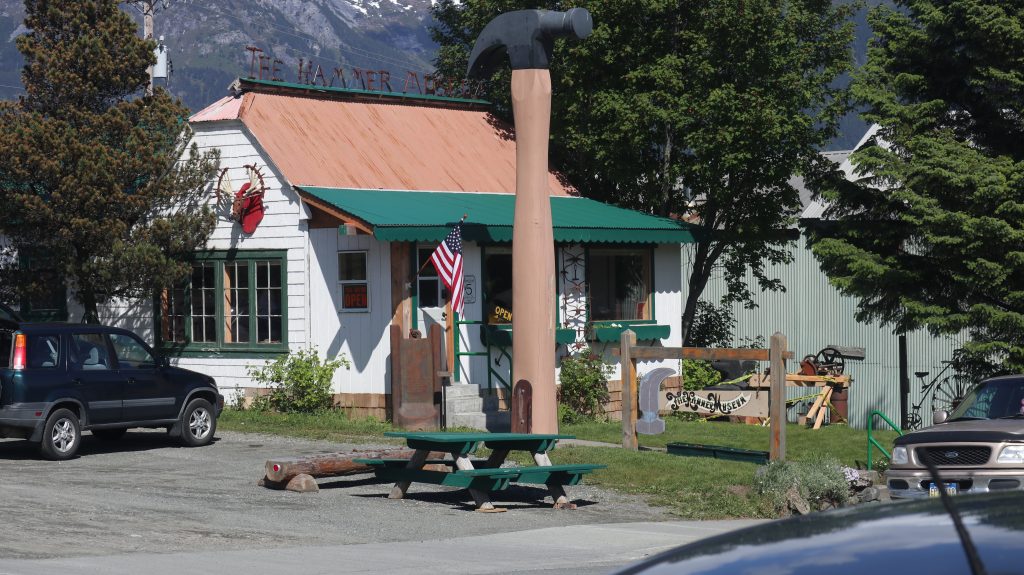 The day we were in Haines, we flew out of their massive international airport. It included one runway, one hanger and one delapatated old hanger. We flew over Glacier Bay National Park and saw goats, a baby goat, glaciers, one of which was about a mile deep and mountains. The water below us was the bluest water I have ever seen!
Unlike many large ships, I was able to go up onto the bridge with the crew and learn about navigation. With bigger ships, I think it would be too much of a safety risk to do this but on our ship we were welcomed and they taught us about instruments and units of measurements that they use on ships. I learned to read a nautical chart!
I also was able to practice driving a Zodiak around the ship. It was harder than it seemed to pilot the tiny craft around in the water. This made me appreciate all the work the crew does to land us in just the right spot for shore excursions.
We saw Humpback whales while we were on the trip. They were such large creatures that I found it amazing that they are seen so rarely. I watched them fluke with their tails and we even got to see one breach! They were very close to the ship!
The trip ended with another memory I will have forever. Doing a polar plunge into ice cold jellyfish infested water. Not joking! We jumped off the zodiacs into the water that was a lot colder than it looked. The temperature of the water was 45 degrees.
All in all the trip was one of the best I have been on in a long time. Thank you Tom Bieging for taking me on the trip. I would highly recommend this trip to other people.
Thank you again to John Fielder for the help you gave me before the trip.