Bologna, ITALY!!!!!!!!!!!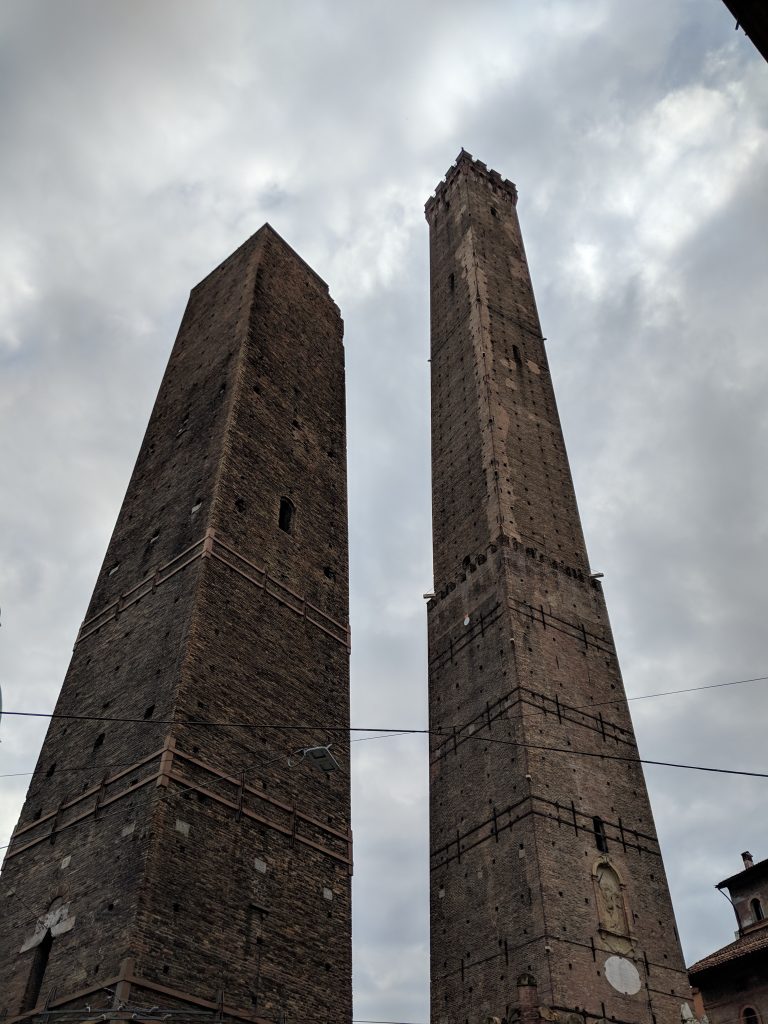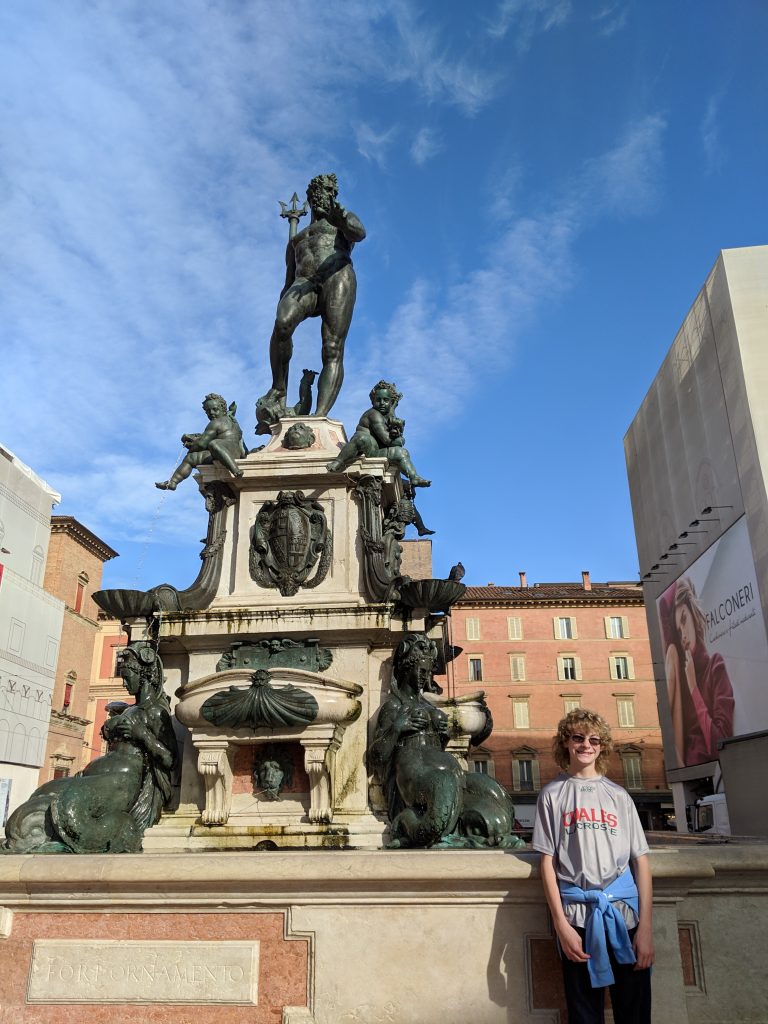 We left Munich by train. The train drove through the amazing Austrian Alps. Our train got in around five so when we got off we hurried to the apartment that was very nice and headed off to find some amazing Italian food. We went to a restaurant that one wall of was an old tower. The following meal of pizza, pasta, and some small appetizers was one of the best of my life. We went home full and tired ready for some great exploration tomorrow.
The next morning we met our longtime friend (like over 20 years) Marco for the first time in person. He showed us all around the amazing city. He went to university there so he knows it really well. It was fun to have a personal tour. We went to the main square and saw the church that they started finishing in marble but couldn't finish because it was too expensive so they left it as the inner layer. We then went and saw the donkey tower that was starting to lean over. What is it with Italians and tipping over towers? Next, we went to see a group of seven very old churches that have all been built next to each other to make a large complex. Next, we went to get a good Italian lunch. We had salty Caprese. I had pasta with bolognese sauce. It is not the sauce it is at home though. As Marco put it "Bolognese is pasta with meat, not tomato sauce that is American and wrong." After eating Dad and Marco got to talking so Mom and I went back to the apartment to deliver the key for the next people. We then rejoined Dad and Marco for dessert which I had a great Easter cake. We went to pick up our car and Marco left us so he could get the train home. We drove to our new house outside of Faenza where Marco lives.
Today we went to Faenza to meet Marco and his wife Sara. Marco showed us a talking globe he is working on and then we all went for a walk. We got a very good gelato and they showed us all around the beautiful city. We saw all the old buildings and how they have now been turned into new houses. Even an old church! Sara is an architect so she could tell us about the buildings. It was fun to see and hr about the buildings from an expert. I understood so much better because of the Mentorship I did at EV Studios. We went into the old palace and saw some pictures of the theatre which looks amazing. We even learned a bit about the history. We heard about the tanks in the main square during WWII and how the Germans destroyed the now rebuilt clock tower. They told us that the reason that there was a village every ten kilometers was that the Romans built churches there for travelers to rest at and they grew into villages. We then drove a short way and walked around Brisaghella, a town that has houses carved into the cliff. We also walked along the donkey road that was carved into the second story of the cliff so donkeys could haul ore down the road on the side of the cliff. There was also a church and a castle on two separate hills. We went to a good traditional dinner and I had the local meats and cheeses and tagliatelle. We thanked Marco and Sara and returned home.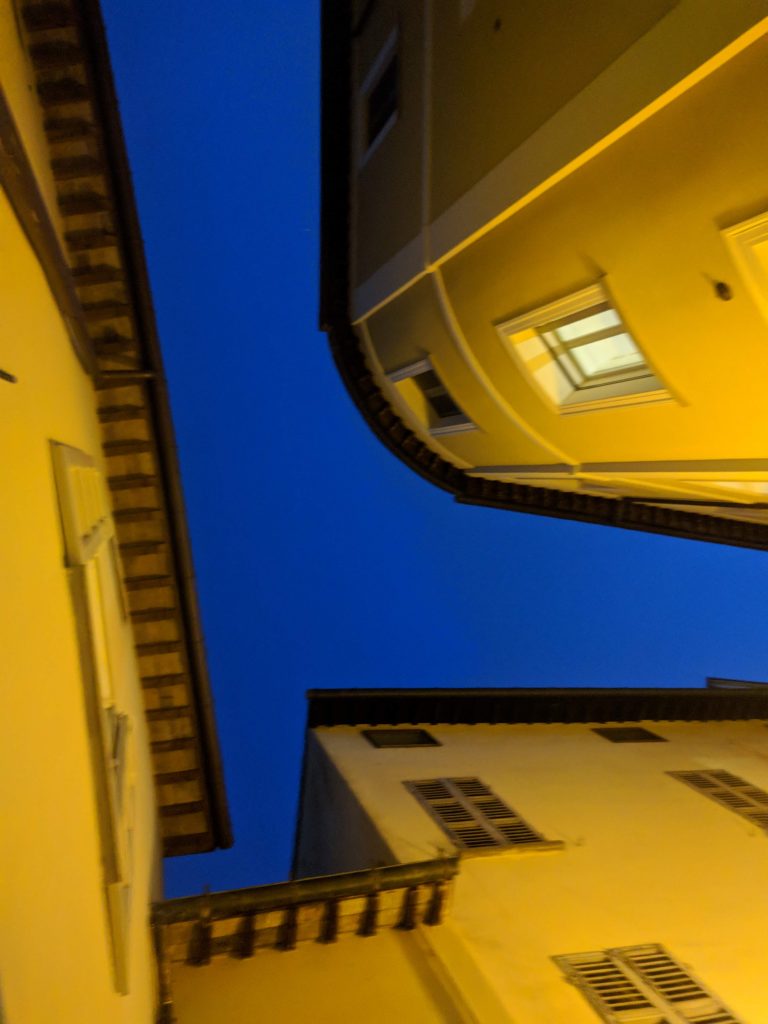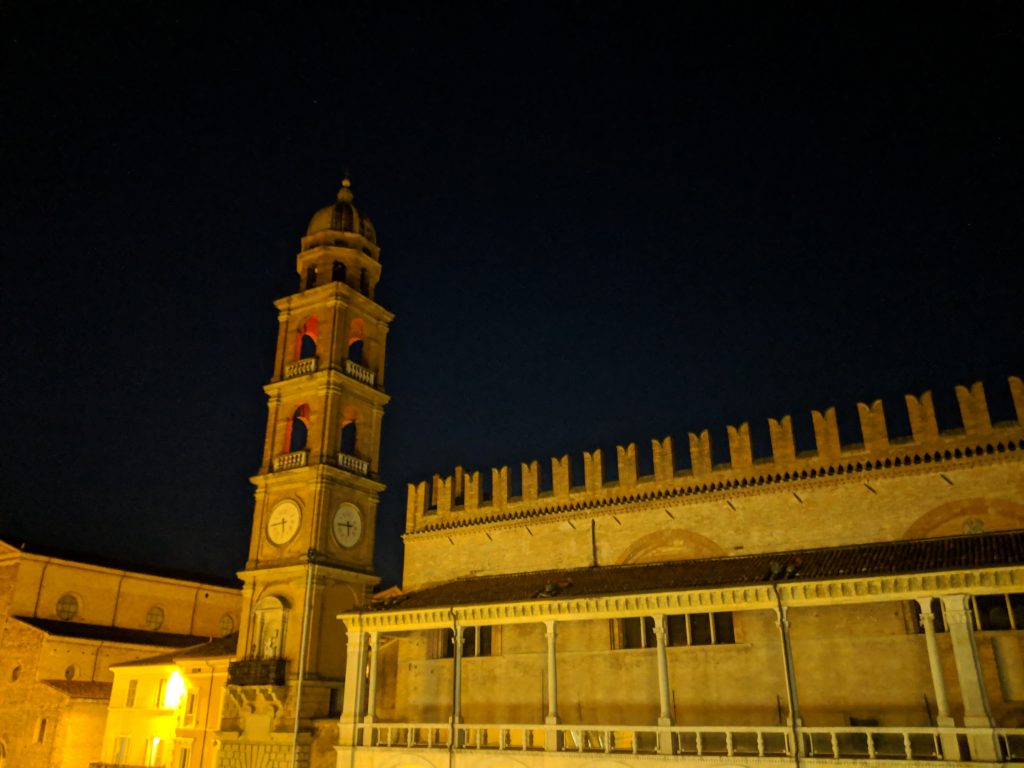 Today we went and explored Ravenna. We walked all through the main town. We went to see the flooded crypts and saw the fish. The crypts are in an old church and are a gorgeous tile floor that is now flooded by water. The fish were put in the water to clean the crypts. We left the church and continued on. We saw all the old architecture. Churches, houses, and streets. We toured the city for a few hours seeing all the incredible sights. It is hard to describe all the amazing architecture and people. We stopped for a coffee and I had a coffee cake that was strong but sweet. It was one of my favorite cakes ever. Dad got a rum cake that was too strong for me and mom just got a coffee. We went home and went to bed early. 
Today we woke up and took some of our bags to our friend Marco's house for a reason you will find out in the next blog.