From Larmoos to Liechtenstein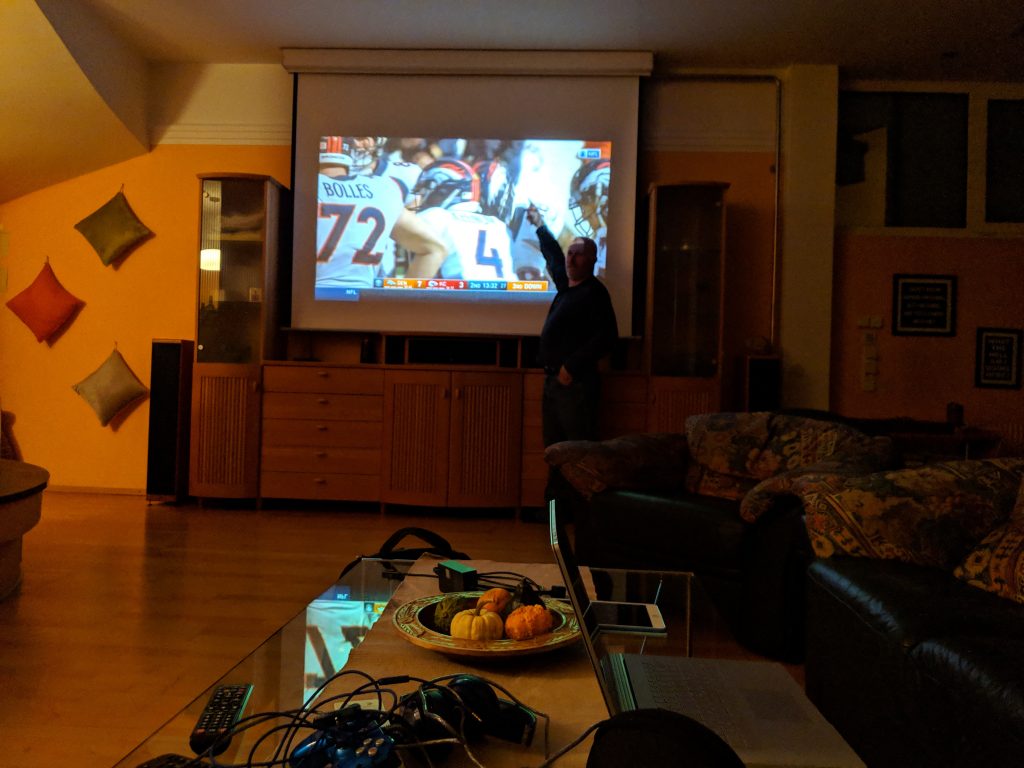 We arrived at our house after going to Larmoos. This was by far the biggest place we had stayed the whole trip. We had three bedrooms, two bathrooms, a huge living room, and a kitchen. We watched the Bronco game on a HUGE television. We ate dinner and fell asleep.
The next morning we decided to stay home and have a work day. The weather was cold, wet and really windy (but not snow). We went out once late in the day to stretch our legs.
The next morning we decided to go to Liechtenstein. We drove for a while to get there (but not too far or we would overshoot). When we arrived in Vaduz which is the capital which is across the river to a town in Switzerland.  We hiked up to the Prince's castle and went to a traditional restaurant for dinner. I loved the small country so much I wrote a paper about it. Here it is!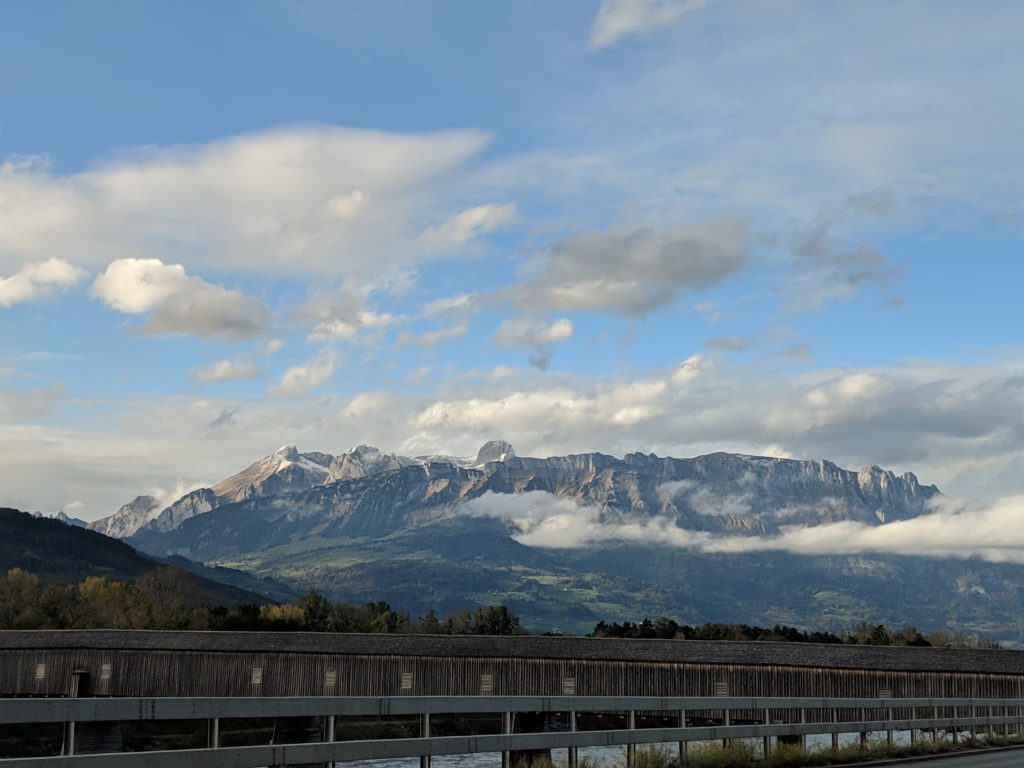 Liechtenstein is not only a tiny country but it is also an old country with a rich history. With a population of 37,810, it would be easy to pass over this tiny country but that would be a huge mistake, What the country lacks in size it makes up for in history. They also have some very unique factors that make it so that they stand out from the rest. Liechtenstein is an amazing country that is sure to excite.
The country was not founded until 1719 but before then it was a part of the Holy Roman Empire. In 1699 the county of Schellenberg and later in 1712 the county of Vaduz was bought by Prince Johann Adam Andreas of Liechtenstein. In 1806 Liechtenstein finally became a Sovern nation leaving Austria. In 1866 Liechtenstein got rid of it's army an to this day they do not have one. In 1978 they joined the European Council and in 1990 they joined the UN as the 160th member. As you can see the history of Liechtenstein is long and full of important events.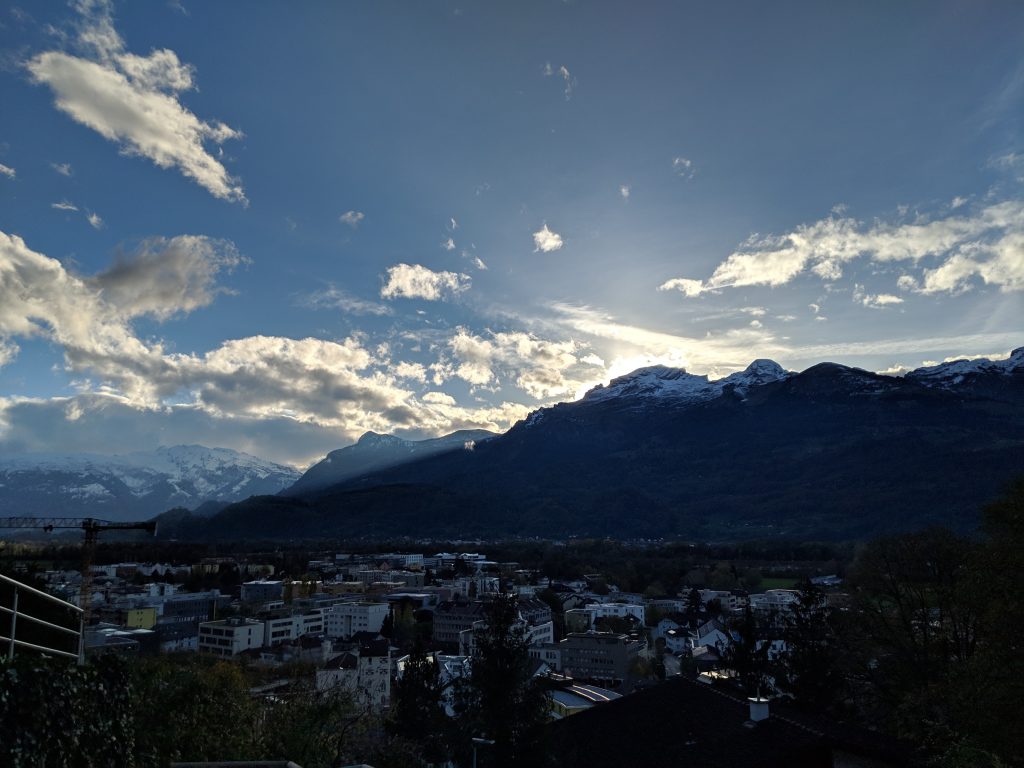 Liechtenstein is a small country and it's demographics reflect that. As of 2017, the population was somewhere around 37,850 and the population of the capital city Vaduz was around 5,450. The country is only 160 square kilometers (62 square miles) in size and it is the richest country in the world at $140,000 per capita. Liechtenstein is a small country but is also fascinating demographicly.
The country has also had some odd events over the years that have set it apart from other nations. For example, one day a group of 170 Swiss soldiers wandered across the border over a mile into Liechtenstein. It is called the "accidental invasion" as the soldiers were lost (?) the Liechtenstein government was not aware of it until they were told about it later. They decided not to punish Switzerland (much to the horrified Swiss army's relief) and regular diplomacy resumed. It was also possible for a short while to rent the country for a night on Air B and B for the hefty price of $70,000 a night (wifi and free parking not included). The country has it's fascinating little quirks and is a great cultural force to be reckoned with.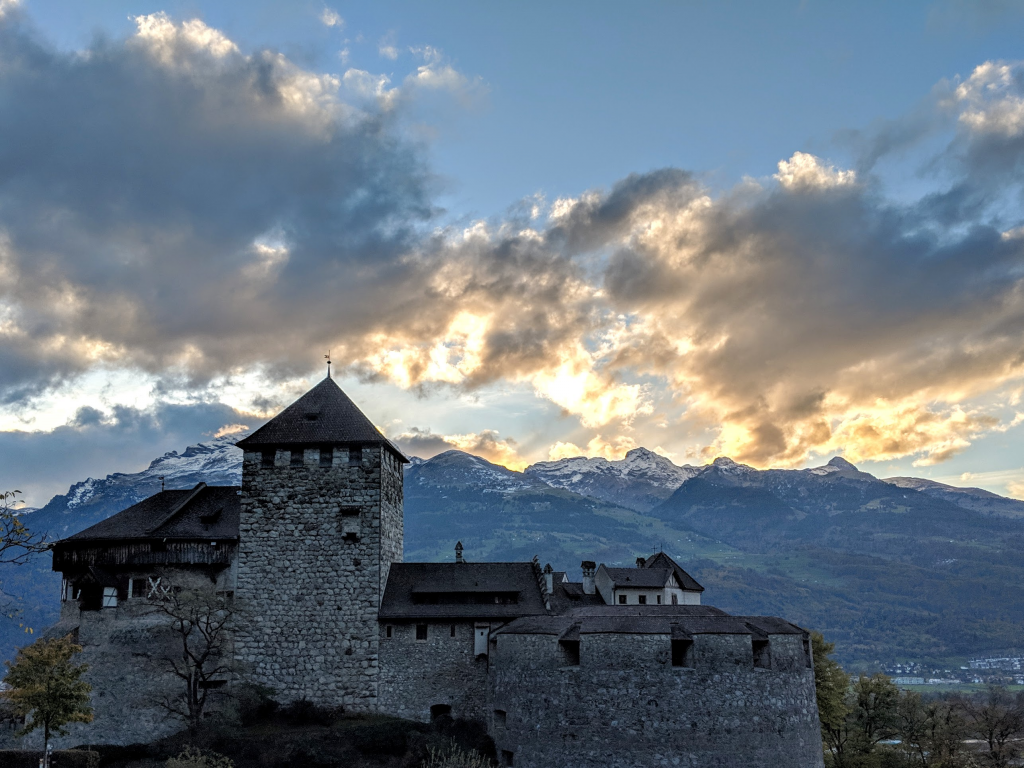 The small country of Liechtenstein is a fascinating and gorgeous slice of the Alps. Historically they have had a long and important past. They are one of the smallest but most wealthy countries in the world. Their crazy history has been fortified with events that are very odd to people outside (and inside) this great country. Liechtenstein is a country that any and all people should visit sometime in their life.