Let's Eat! Albanian Style
Albania has much of the same food as many of the other Mediterranean countries.
In Sarande, the diet consists of lots of meat, veggies and fruit (often citrus). They rely on fish, cows, pigs, sheep and goats for their main meat. Chickens play a large part for both meat and eggs. Often a family will have citrus trees in their back yard as this provides food for them and food that they can sell at market or to the restaurants.
There are also some very odd and sometimes scary foods for sale to the braver or more local people. Some of these include pig, horse, cow, sheep, and also goat heads. In restaurants, they are all roasted but in the butcher shop they are raw and still have eyes, teeth and some even have bits of fur! Chicken feet are also for sale right next to something that looks like dirty socks in a bin. Most of this does not look good to me!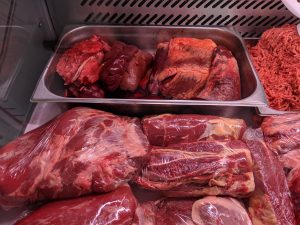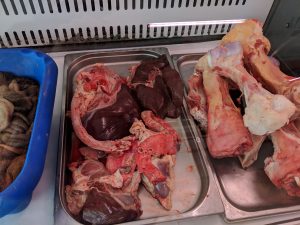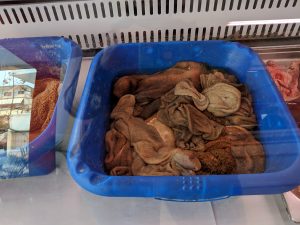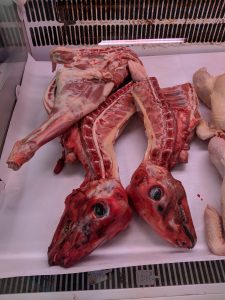 They also have some great food that I have really enjoyed. The produce is amazing as it is fresh and lots of it is even grown in town. I love to go to the produce market and see what they have available. The gyros and souvlaki are very good and most restaurants have the rotating meat lathe and shaver to make the meat thin. Then they add tzatziki, tomatoes, pita and fries to make the ultimate cheap easy dish. These dishes are constructed in Albania differently than many places. Here a gyro is wrapped in a pita and souvlaki is deconstructed in a box.
The grocery stores here are very different than at home. Here they only really sell pre-packaged foods (like popcorn!) and you have to go to the produce market, bakery, and the butcher to get other stuff. There are also desert places that sell high-end desserts and ice cream for less than a dollar apiece!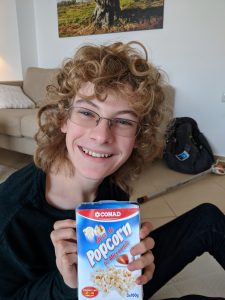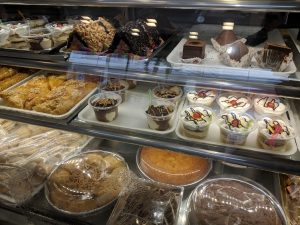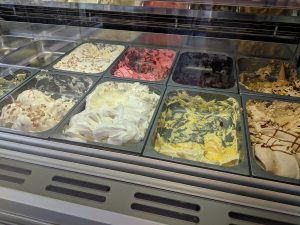 Of you can buy fish from the fish car (WHAT???) or oranges from the produce car that is broken down but apparently serves as a perfect product stand.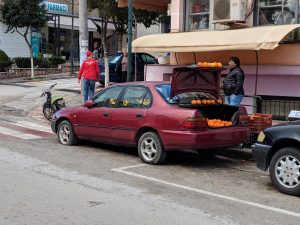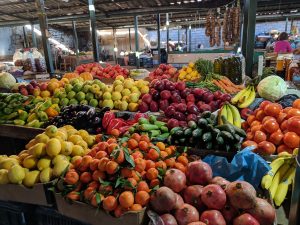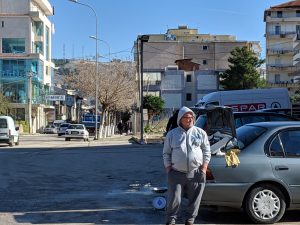 The produce market sells "figi" which is figs that have been removed from the skins and smashed into a giant patty. It is really good! We do not go out to eat much I like the baklava that the man down the street makes at the Greek Tavern and the saganaki from the local hang out nearby.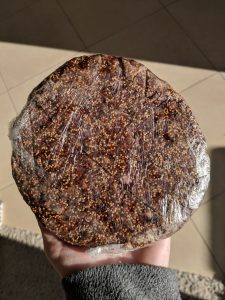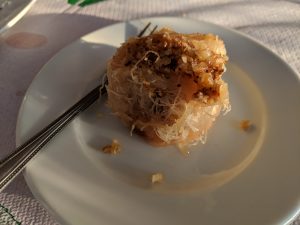 I am glad we are in a country where I enjoy the food because I am eating a LOT!
Here is a link to make Byrek, an Albanian dish.
https://www.geniuskitchen.com/recipe/albanian-byrek-4880